"Where It's Never 2 Late"
Welcome To
St. James Academy, Inc.
16 May 2015 : :
Graduation Ceremony for the Class of 2014-2015.
16 May 2015 : :
Professional Graduation pictures will be taken 1:00-2:00.
23 May 2013 : :
Check out our Facebook page for new Graduation pics!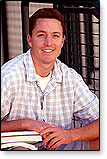 School Philosophy: Our academy was started to give people who had not finished high school a second chance.
The School's program is set up for the students to be able to take their assignments home and work on them at their own pace. Each student sets his or her own pace to finish their assignments; with help from the instructors just a phone call away. Tutoring sessions for students are also available for those with special needs.
We try to offer all the amenities of a regular high school to our students; a Graduation service is in May of every year, class rings are available, and graduation pictures can be taken before the ceremony.
Our only requirement is that all students must be over the age of 17. If the student is seventeen, please include the previous school's withdrawal papers and a note of parental consent.
Many of our students go on to college and recieve advanced degrees. Here's hoping to see you in the near future at St. James, where "It's Never 2 Late."
Though St. James Academy, Inc. is nationally accredited, we cannot guarantee that it's diploma will automatically be accepted at all institutions. If you have questions about transcripts from St. James Academy being accepted you should ask the institution that you plan to attend. St. James Academy will assist in explaining it's program to any institution that requests such information.